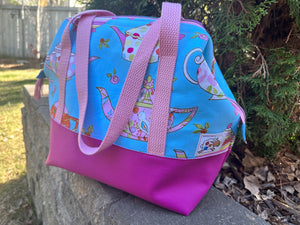 PROJECT BAGS
---
Organizing projects makes for smooth knitting and crocheting. Each project bag is 100% cotton, double interfaced, has a vinyl or waxed canvas bottom and has an internal pocket. Drawstring bag measurements are approx. 13 by 7 by 5 ".
We carry drawstring bags and internal wire-frame bags.
Price includes letter mail shipping (no insurance or tracking-please request if required).